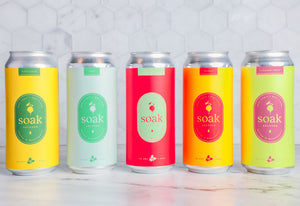 100% REAL: Fruit, Flavor, Color
Trillium Brewing Company is proud to present Soak Hard Seltzer.

This clean, crisp, and bubbly hard seltzer allows the best quality fruit to shine. You won't find flavorings, extracts, concentrates, artificial sweeteners or colors in the can. You will experience a well crafted, unique seltzer experience unlike any other.
Browse soak flavors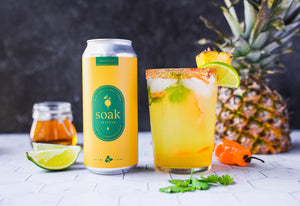 Soak Cocktails
Unleash your inner bartender! Soak presents us with a vast array of potential cocktail options and refreshing flavor combinations, and we simply couldn't resist sharing our favorites with you.
Get the Recipes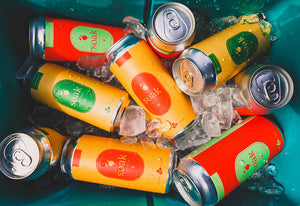 Two Ways to Purchase Soak
1. Place an order for same day pickup at one of our three Trillium locations.

2. Place an order for direct-to-you shipping to the following regions: Massachusetts, Kentucky, Nebraska, New Hampshire, Pennsylvania, Vermont, and Washington, D.C.


Place an Order